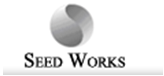 Investment Date: December 2007
SeedWorks International is involved in breeding, production, and marketing of high value hybrid seeds. The Company's principal products are rice and cotton. The company's research programs are based in Bangalore and Hyderabad with trial locations situated in the key agro-climatic zones of India.
The Company's research and product development effort is focused on developing high yielding hybrids that are well adapted to the specific growing conditions of the several regional areas of India with the disease and weather tolerances required to help the farmer produce a large, high quality crop.
SeedWorks distributes its seed through an extensive marketing network of distributors and dealers that covers the major growing areas throughout India. SeedWorks also sells hybrid rice in the Philippines.
SeedWorks is headquartered in Hyderabad, India.